OUR PROGRAMS ACCOMMODATE A WIDE VARIETY OF INTERESTS AND FUNCTIONAL ABILITIES OF ACTIVE OLDER ADULTS AND ARE DESIGNED TO KEEP THEM ACTIVE, STAY HEALTHY, AND SOCIALLY CONNECTED.
Active Older Adults (AOA) at the YMCA experience a strong sense of belonging and create a network of friends who provide support for sustained health and well-being. Through on-going, fun, safe, and engaging programs, AOA members build relationships and increase self-confidence while celebrating the successes of each member of their community.
At the YMCA, we've made the health and fitness of our seniors a top priority by providing programs for the spirit, mind, and body. Through group exercise classes and aquatic programs that concentrate on mobility and flexibility, dance classes, social events, and volunteer activities, the YMCA is bringing AOA members together for camaraderie, fellowship, and fun. Most AOA programs are free for Y members.
---
SILVER SNEAKERS
Take advantage of muscular strength exercise and range movement. Move through a variety of exercises designed to increase muscular strength and range of movement. Hand-held weights, resistance bands & a ball are offered for resistance. A chair is used for seated and standing support.

VISIT A LOCAL BRANCH
---
WATER FITNESS
Water serves three beneficial functions: the buoyancy reduces much of the stress on joints during exercise, the water's warmth helps if joints are arthritic or muscle soreness occurs in exercise, and water provides natural resistance to motion–a required component for most exercise programs.

VIEW SCHEDULE
---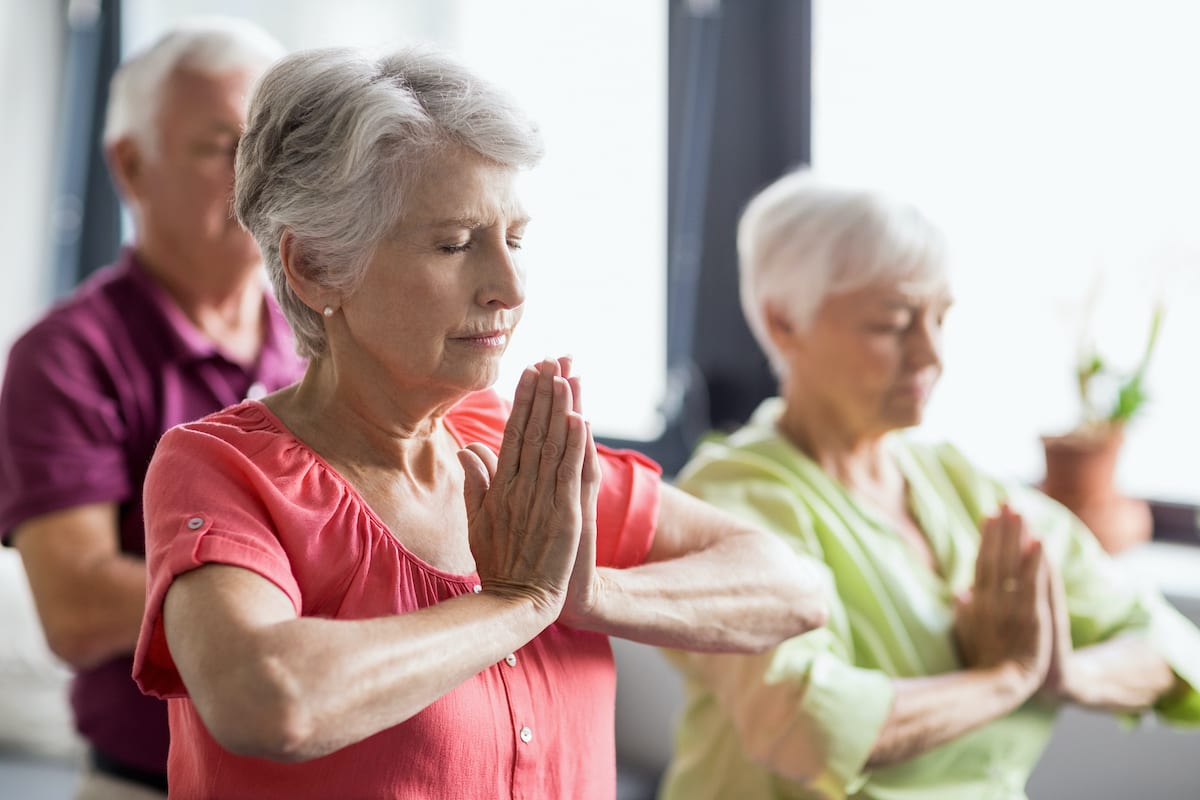 YOGA & PILATES
Yoga & Pilates type classes have been shown to help alleviate or reduce many health challenges, making it an increasingly popular exercise choice for our older adult population. The many benefits of yoga have long been said to slow the aging process along with improving sleep, lower blood sugar, and even improving moods & anxiety.

VIEW SCHEDULE
---